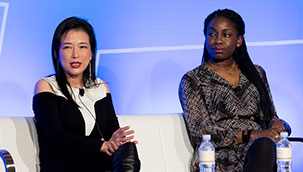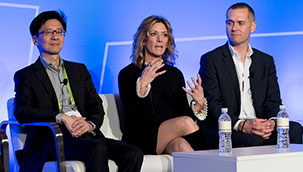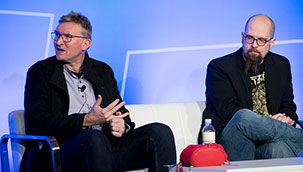 3,000 Innovations in Search of an Outlet
Attention all customers. We have a retail problem, and it's not just in aisle five. Today's shoppers want to feel understood, entertained, and engaged. They want the shopping process to feel frictionless and fun. And they want that experience whether they're online or inside the store. That's the challenge we sought to tackle at the first High-Tech Retailing Summit and Marketplace at CES 2018.
"New retail is becoming a new reality. It's the harmonious integration of online and offline. It's about enhancing payment options—frictionless, easy, seamless. It's out of the box logistics, how do we get everything to the customer whenever wherever?"
"Digital branding has become much more about lifestyle imagery, stories, and contexts. We need to recreate the experience of connection customers used to get touching products in a store, even when they're in a digital environment."
"The future of retail is really around omni-channel. For a lot of people that used to just mean you could buy the product wherever. We were sort of agnostic about whether it was online or offline. But now the really successful retail companies are creating experiences that translate across all devices and locations, and eventually to AR and VR."
"Retail today in the wholesale model is broken. You sell to the retailer, they mark it up, and you have no idea what happened to the products when they're on the shelf. You, as the maker, should have physical control of everything. You should own the price, you should have the ability to change the marketing message, all in real time."
HAVE A SPECIAL REQUEST OR
IDEA YOU'D LIKE TO DISCUSS?
FOLLOW US IN OUR SOCIAL NETWORKS